Newton Le Willows Village Website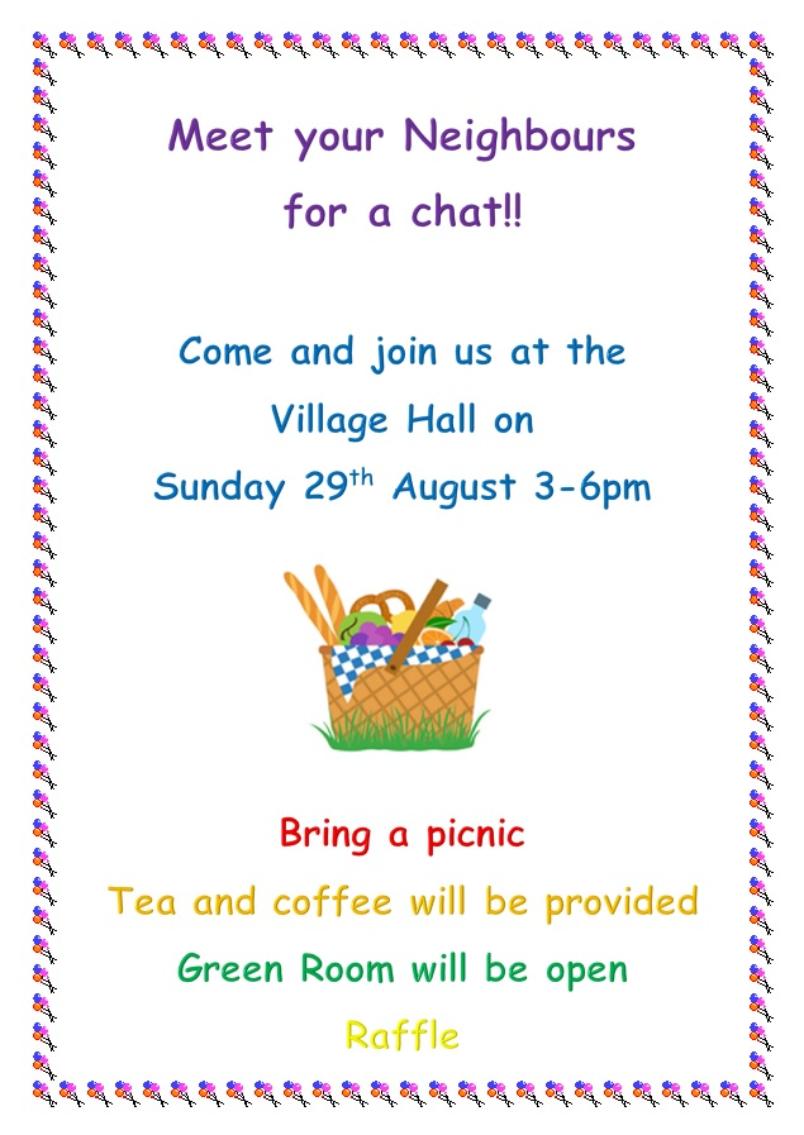 COVID MUTUAL AID GROUP
The North Yorkshire Local Resilience Forum have asked us to continue giving voluntary support in Newton-le-Willows as part of a county wide response to the continuing emergency that is expected to last through the winter months.
I quote: "Currently people's job and income are mostly protected by various Government schemes but these schemes will stop at the end of October. This could result in some people becoming unemployed and possibly not being able to afford the basic necessities. To reduce this risk NYCC is implementing an income support scheme and details of the scheme will be forwarded to Coordinators by the CSO Hub as soon as possible."
The NY Local Resilience Forum also points out that: "During the last few months, we have seen a decrease in people's mental wellbeing. In some cases, this has proved serious but in most cases the problem is associated with loneliness, fear and boredom. When Coordinators have been faced with serious cases of mental wellbeing, they have referred this to the CSO Hub who have enlisted the support of NYCC Living Well Team and the Salvation Army and we would ask that you continue to do this.
"To address the majority of wellbeing cases the CSO Hub has been running since June a Befriending Project on behalf of NYCC. This involves 3 volunteers telephoning some 30 people from the Leyburn and district area every 2 weeks and has proved very successful and has also allowed the CSO Hub to address problems before they become real issues.
"This project has now become the Befriending Programme and to reduce the risk in a rise in mental (distress) in our area we would ask Parish Support Groups to take up this initiative themselves or pass names and contact details of people considered vulnerable to the CSO Hub but only after obtaining agreement from the person involved."
So, we take this as a reminder to continue to keep alert both for others, and of course ourselves. While we are a well-functioning village with a network of supportive relationships there may be some who experience isolation worse than others and go unnoticed.
Our core Mutual Aid Group comprises:
Bob Sampson (Tel. 450715)

Phil Nunn (Tel. 450091)

Jane Hodges (Tel. 450594) and myself (450180).
The CovidMAG WhatsApp Group continues to function. If you like to join phone Bob. Phil linked our group
Facebook

page to the national network at
Finally we need to remain aware of the fear caused for anyone locked down when there is the risk of domestic abuse. IDAS is the largest specialist charity in Yorkshire supporting people affected by domestic abuse and sexual violence. For immediate help call the helpline 03000 110 110, info@idas.org.uk or visit the website http://idas.org.uk If you are in immediate danger dial 999. When the call centre answers, you don't need to say a word – just dial 55. This is a silent code for domestic abuse. There is also the Freephone National Domestic Abuse Helpline run by Refuge: 0808 2000 247, www.nationaldahelpline.org.uk
Keep safe,
Lisle Ryder, on behalf of the Parish Council
Adopted from Bedale Covid-19 Mutual Aid Group
What volunteers can do:
Local volunteers can assist with:
✔ Shopping.
✔ Dog walking.
✔ Collecting prescriptions.
✔ Taking things to/collecting items from the Post Office.
✔ Other local errands that can be conducted over the doorstep.
✔ Arrange to keep in touch with a friendly phone call.
What volunteers cannot do:
✗ Enter the homes or cars of vulnerable people.
✗ Provide personal care.
✗ Handle personal or valuable items.
✗ Handle bank cards or PIN numbers.
✗ Give medical advice.
Advice to volunteers:
· Do not enter peoples homes or cars.
· Always let someone know where you are going and what time you expect to be back.
· Keep a mobile phone on you at all times.
· Do not share personal details of beneficiaries or other volunteers.
· Be prepared to show ID to the beneficiary, if requested.
· Volunteers should wash their hands before and after every contact with a beneficiary.
· If delivering shopping please call ahead and let beneficiary know of cost and time you will deliver.
· Shopping should be left at front doors - cash should be left in an envelope to avoid contact or use a click and collect service.
· When handling dog leads wear gloves. Disposable gloves are ideal and should be discarded after use. If not possible then wear re-usable gloves and wash immediately after use.
· Do not take or share photos of beneficiaries or other volunteers without permission.
· Abuse of vulnerable people will not be tolerated and will be reported to the police.
· Don't over commit yourself - it's better to help a little and often than a lot - but only once.
If at any point you develop symptoms, or think you may have been in contact with someone who has, then isolate yourself.
The organisers of Newton-le-Willows Covid-19 Mutual Aid Group accept no liability or responsibility for damage or loss of property, infection or other issues resulting from contact between volunteers and beneficiaries.

WELCOME PACK
Have you moved to the Village recently and not received a welcome pack please email Victoria at :-toritori73@btinternet.com
Last Updated 12 August 2021