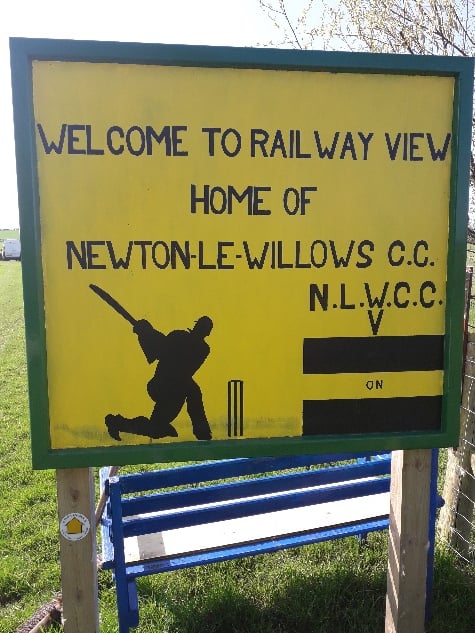 NEWTON LE WILLOWS
CRICKET CLUB
Nulli Secundus – 'Second to None'
The season will soon be upon us with the smell of cut grass emanating from railway view which has been a hive of activity over the past few weeks. The Club has re-painted the pavilion and rolled the wicket to within an inch of its life, with villager Will McDermott helping with topping the outfield which has been greatly appreciated. The Club has also purchased its very first brand new set of covers which will be delivered at the start of May.
The Saturday team has moved up into Division 4 of the Harrogate & District League due to a league reshuffle. The Wednesday team has also moved up one notch into Division 1 of the Wensleydale Evening League after winning the 2nd Division two seasons ago and then not playing any Evening League games last season due to the Covid pandemic.
The Club has an online shop where you can buy teamwear which has the club badge and sponsors on it and a percentage of your purchase goes back into the Club - let's see you all walking around the village with Newton shirts on! The link to the site is:
The Club is always on the lookout for new players, groundsman, tea ladies and sponsors to help take the club forward - if you are interested please contact Andy or Steven. We would also like to see more people from the village come up on match days to support the team throughout the season so we look forward to seeing you all on what will hopefully be another successful season on and off the pitch. Covid restrictions may well still be in place please follow the guidance set out up at the cricket field.
The Club would also like to thank its sponsors, Masons of Yorkshire and Off Rhodes in Brompton on Swale, for their continued support.
Please contact Club
Chairman Andy Wilthew (07729 362385)
or Steven Coombs (07592857783)
for any further information.